May 4, 2021, 6:00 pm – 7:00 pm
Memes of Consciousness: Where Beauty Intervenes
Free. Live-streamed on Facebook and via Zoom webinar.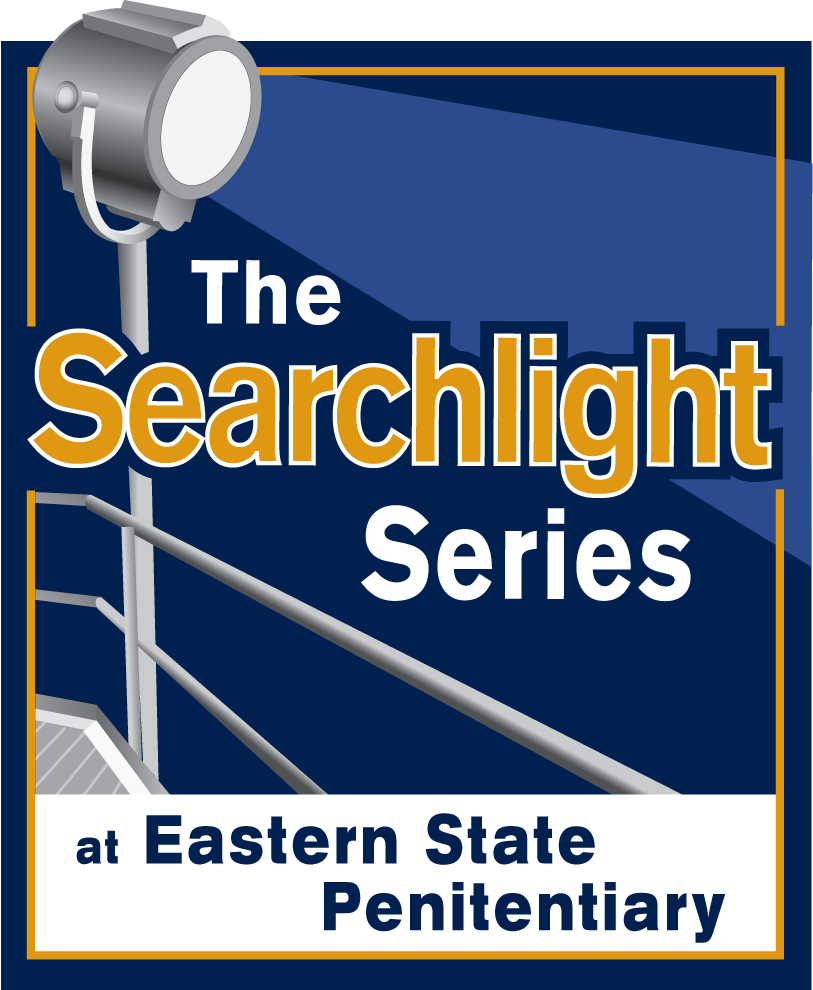 Join us as we hear from artist Andrea Walls and Mural Arts Director of Restorative Justice Greg Corbin about a powerful new film project co-commissioned with Mural Arts Philadelphia for Night Tours: Summer Twilight. Working in collaboration with Mural Arts' Guild Members of the Restorative Justice program and considering empathy as a framework for social change, the new film will be projected onto Eastern State's façade Thursday, Friday, and Saturday evenings from May 7 through September 4, free and open to the public.
Greg Corbin is a Philadelphia poet, artist and activist who serves as the Director of Restorative Justice at Mural Arts Philadelphia.

Andrea "Philly" Walls is a multidisciplinary artist, informed and inspired by the writers and visual artists of the Harlem Renaissance and Black Arts Movement.
This event is part of Eastern State's ongoing Searchlight Series of events addressing issues in contemporary corrections. The Searchlight Series discussions take place the first Tuesday of every month, free and open to the public. No reservations required. Due to COVID-19 restrictions, this discussion will take place virtually.