2021 Donors

$1,000,000 and Above
A Friend and Patron
$500,000 and Above
Commonwealth of Pennsylvania - Redevelopment Assistance Capital Program; Honorable Tom Wolf, Governor
$250,000 and Above
Stabilization of Cellblocks 13 and 14 is being supported in part by a Save America's Treasures grant from the Historic Preservation Fund administered by the National Park Service, Department of the Interior.
Pennsylvania Department of Community & Economic Development

The Pew Center for Arts and Heritage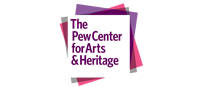 $100,000 and Above
Institute of Museum and Library Services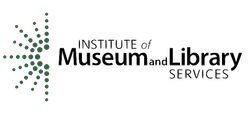 Pennsylvania Historical and Museum Commission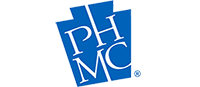 $50,000 and Above
Amy J. Cohen and Samuel M. Cohen
$20,000 and Above
Doug Desmond
Independence Foundation
The McLean Contributionship
Poor Richard's Charitable Trust
$10,000 and Above
Sara Jane Elk
Meier Family Foundation
John and Wynne Milner*
$5,000 and Above
Jeff and Daphne Ewing
Lawrence and Norma Reichlin
Joseph Shapiro
$2,500 and Above
Brett Bertolino and William Kocher
Dan and Deborah Bosin
Robert Freedman
Rosemary Gido
The Gussack-Stein Charitable Fund
Nancy Klaus and Jeffrey Cooper
Matthew Lee and Elinor Haider
John McInerney and Brenda Defeo
Ajima Olaghere
Pennsylvania Council on the Arts

$1,000 and Above
Albarell Electric, Inc
Debra Appel and Gene Schneyer
Peter Bloomfield
Ingrid and Steve Bogel
David and Ann Brownlee
Lisa and Frederick Byrne
V. Chapman- Smith and Robert Smith
Chris Deephouse and Donna Hunt
Eastern State Penitentiary Event Team
Eastern State Penitentiary On-Site Donation Boxes
Susan H. Edwards, Ph.D. ∆
Nick Fleisher and Phoebe Fiddler
Joanne Fleisher
Monica and Brad Gallagher
Stephen and Barbara Gold
Kyle Haines and Michelle Boger
Alison Harries
Holly and Thomas Harrity
Adam and Lisa Hellebrand
Kelli and Robert Issler
Karen and Scott Kaeser*
Sean Kelley
Joel T. Kelly
Pamela Laucks
Marcia Makadon
Randall Mason and Ellen Ryan
Materials Conservation Conservative, LLC
Pennsylvania Abolition Society Endowment Fund
Philadelphia Foundation
Wendell Pritchett and Anne Kringel
Stephen and Linda Schreiner
Gail Seygal
Steven Shapiro
Barbara Sicalides and Michael Bowen
Phil Straus
Mark and Janice Uehling
Joan and Dane Wells
ML Wernecke
Click here for a full list of 2021 donors who gave $100 or more.
∆ Tribute in memory of an individual.
* Tribute in honor of an individual.