2020 Donors
$1,000,000 or more
Financial assistance provided by the Commonwealth of Pennsylvania, Honorable Tom Wolf, Governor
$500,000 or more
The National Endowment for the Humanities: Democracy demands wisdom.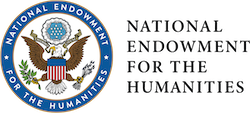 Pennsylvania Department of Community & Economic Development

$250,000 or more
Stabilization of Cellblocks 13 and 14 is being supported in part by a Save America's Treasures grant from the Historic Preservation Fund administered by the National Park Service, Department of the Interior.
The Pew Center for Arts and Heritage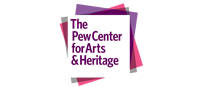 $100,000 or more
Institute of Museum and Library Services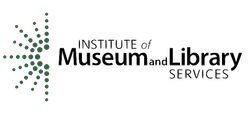 Pennsylvania Historical and Museum Commission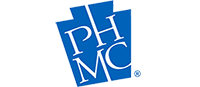 $50,000 or more
COVID-19 Arts Aid PHL
$30,000 or more
Douglas A. Desmond
Independence Foundation
$15,000 or more
City of Philadelphia Department of Commerce
Meier Family Foundation ∆
Poor Richard's Charitable Trust
$10,000 or more
Sara Jane Elk *
Jeffrey and Daphne Ewing
Funding has been provided by the Pennsylvania Humanities Council and the National Endowment for the Humanities (NEH) as part of the Coronavirus Aid, Relief and Economic Security (CARES) Act of 2020.

Wendell Pritchett and Anne Kringel
$5,000 or more
Materials Conservation Collaborative, LLC
Pennsylvania Council on the Arts, a state agency

The Pew Charitable Trusts
The Philadelphia Cultural Fund

Joseph Shapiro
Barbara Sicalides and Michael Bowen
$2,500 or more
The Barra Foundation
Dan and Deborah Bosin
David and Ann Brownlee
Connelly Foundation
Nancy Klaus and Jeffrey Cooper
John McInerney and Brenda Defeo
Keith Reeves
$1,000 or more
William Adair
Albarell Electric, Inc.
Debra Appel and Gene Schneyer
Barbara B. & Theodore R. Aronson *
Peter Bloomfield
Ingrid and Steven Bogel ∆
Lisa and Frederick Byrne
Culture2Culture, Inc.
Susan H. Edwards, Ph.D. ∆
Robert Freedman
Monica and Brad Gallagher
Stephen F. Gold and Barbara W. Gold
Holly and Thomas Harrity
David Hollenberg and Linda Bantel
Katelyn and Adam Holstein ∆*
Scott and Karen Kaeser
Kathleen Kahlau
Sean Kelley
Joel Kelly
Pamela Laucks
Matthew Lee and Elinor Haider
Maud Lyon *
Marcia Makadon
Randall Mason and Ellen Ryan
David and Colette Poniatowski
Pullman SST
Lawrence and Norma Reichlin *
Stephen and Linda Schreiner
Steven Shapiro
Robert and Julie Siglin
UBS Financial Services, Inc.
Janice and Mark Uehling
Joan and Dane Wells
Click here for a full list of 2020 donors who gave $100 or more.
∆ Tribute in memory of an individual.
* Tribute in honor of an individual.