Eastern State Penitentiary is thrilled to invite BSA and GSUSA scouts and all youth to participate in specially-curated — virtual and in-person — learning experiences. Led by our engaging staff, all participants will enjoy interactive discussions and activities. BSA and GSUSA scouts will also satisfy badge requirements.
Our next in-person Scout Day: Architecture will take place at Eastern State Penitentiary on Saturday, November 11. Tickets will go on sale approximately 6-8 weeks prior to the event. Check back soon!
Can't make it this time? We plan to host additional Scout Days on the following dates: December 3 (Virtual). Email us at [email protected] if you'd like to receive updates by email including notifications when tickets go on sale.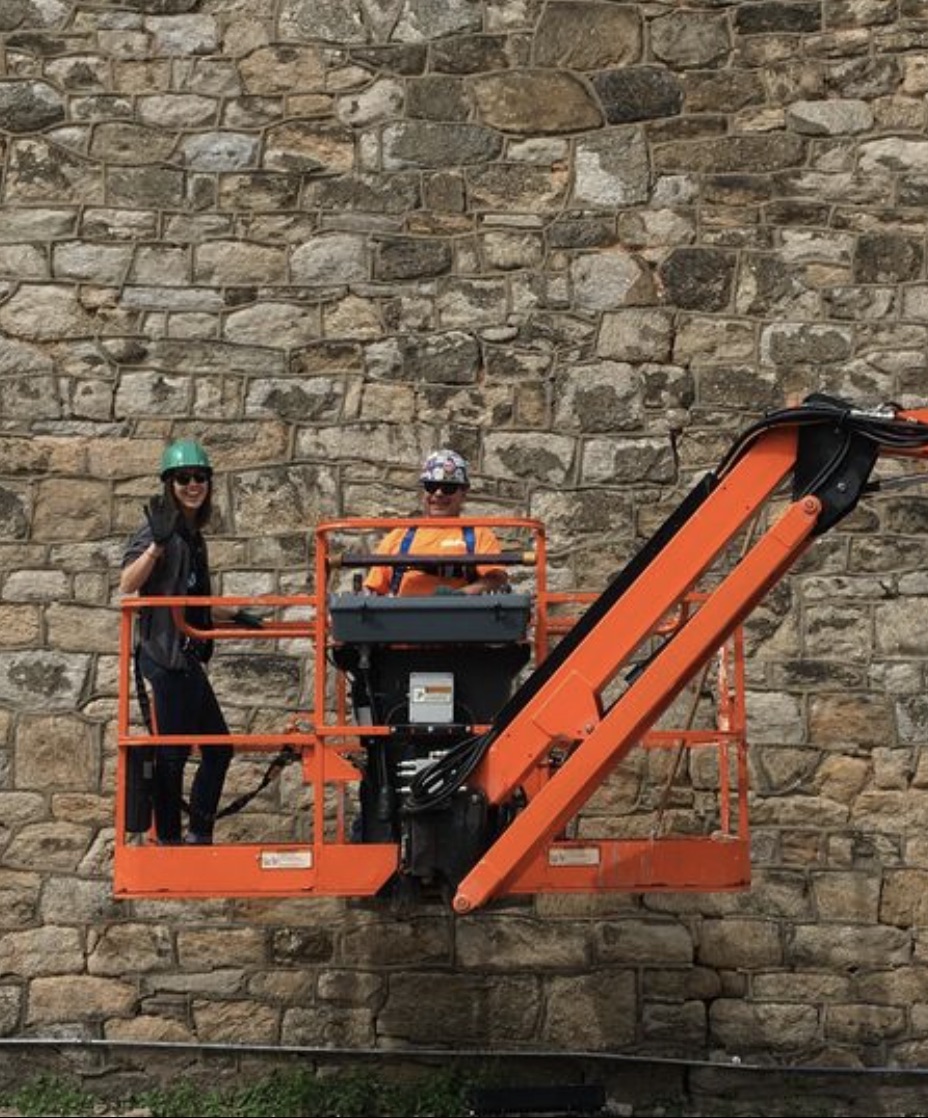 Considered the world's first true penitentiary, Eastern State's architectural design served as a model for over 300 prisons across the globe. Now a National Historic Landmark and criminal justice museum, Eastern State staff carefully navigate decisions around conservation and preservation while interpreting the past and present of prison reform in the building's historic cellblocks.
All youth who participate will tour the penitentiary, engage in interactive activities and conversations, learn about Eastern State's history and influence, and receive an introduction to the field of architecture and historic preservation. In addition...
BSA scouts who participate will satisfy all requirements for the Architecture Merit Badge; however, requirements 1a and 4 must be completed independently outside of Scout Day. Instructions are provided below. Matt Murphy, Tour Programs Supervisor, is certified to serve as an Architecture Merit Badge counselor through the BSA's Cradle of Liberty Council.
GSUSA scouts who participate will satisfy all requirements for the STEM Career Exploration Badge. Girl Scouts will also satisfy a portion of the Think Like an Engineer Journey by learning how engineers use design thinking to solve problems and use their skills to change the world. To finish this journey, Girl Scouts must also complete three hands-on design challenges independently. Examples provided below.
Still have questions about Scout Days? Check out our FAQ below.