Experience Eastern State's historic cellblocks as the sun goes down. Admission to Night Tours: Summer Twilight includes everything we offer by day and more!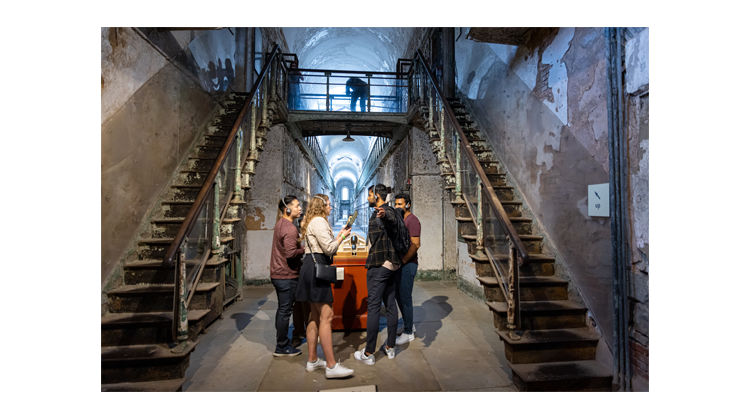 Grab a Triple Bottom Brewing Company beer, soft drink, or snack and relax outdoors in The Fair Chance Beer Garden.
Reflect on Eastern State's history and the legacy of criminal justice reform through hands-on activities like trivia, postcard-writing, poetry, and art. With the support of community partners, explore a new theme and take part in new events, tours, and activities every month.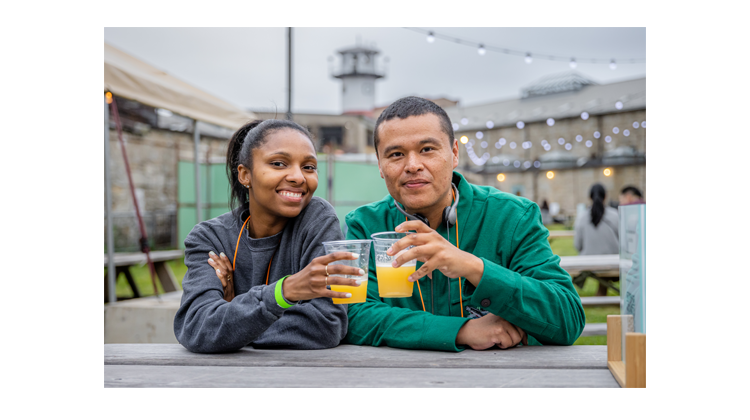 Night Tours: Summer Twilight will be open on Thursday through Sunday evenings from May 25 through September 3, 2023 plus Memorial Day (Monday, May 29, 2023) and Labor Day (Monday, September 4, 2023). Tickets will be available online soon and at the door. Ticket prices vary by evening, but it is always cheaper to purchase your tickets online in advance:
Thursdays, Sundays, & Mondays – $19 online / $20 at the door
Fridays – $24 online / $25 at the door
Saturdays – $29 online / $30 at the door

Eastern State members receive free admission to Night Tours: Summer Twilight! Members may bring as many individuals as their membership level allows for free, with a cap of four people, by presenting their member card for entry. Visiting with a larger group? Members also receive 20% off additional tickets at the door, subject to availability. No reservations required.
Discounted rates will be available for groups of 15+.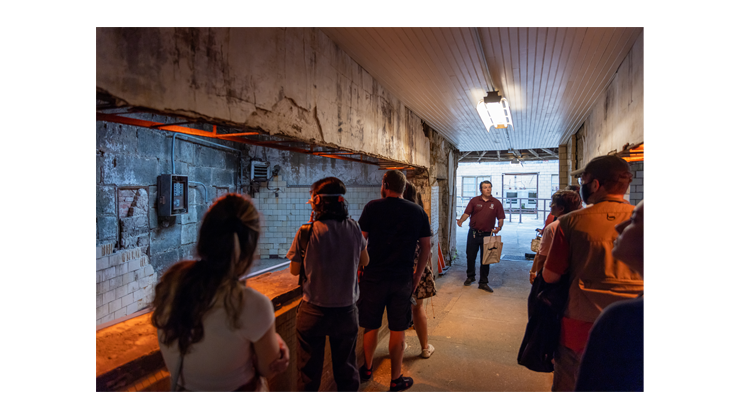 Make a night of it!
Reserve space for a private happy hour before your Night Tour! Event rentals are available for up to 200 people. Learn more here.
Fairmount is a vibrant dining destination; we've compiled a list of restaurants within walking distance of the penitentiary.

Want to receive emails with the latest Night Tours news and offers? Sign up for updates here!