Eastern State Penitentiary is seeking guest films to be screened during our upcoming project, Hidden Lives Illuminated, August 15 through September 12, 2019!
Hidden Lives Illuminated will bring the often invisible stories of people living in prisons to light, projected onto the dramatic stone facade of Eastern State. The series will feature nightly screenings of newly-commissioned, animated short films created by currently incarcerated artists living in Pennsylvania correctional institutions.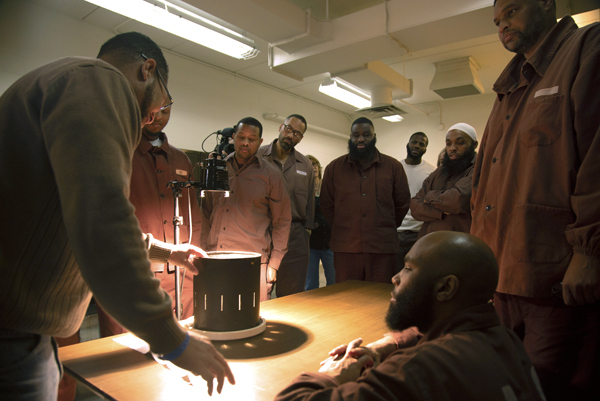 Guest films will accompany these new films produced by incarcerated filmmakers, each screened 21 times over a seven night period. Please note, Eastern State does not have the budget for film rental fees.
Guest films MUST fit the following criteria:
Address the criminal justice system, law enforcement, crime, or root causes of mass incarceration
Running time of less than 30 minutes
Contain no overt violence, profanity, or explicit political messaging
Ideally guest films will also fit the following criteria:
Animated film
Produced by people close to the subject matter the film addresses
Have a film in mind for our screening? Submit it for consideration! You don't need to be the filmmaker or even know the filmmaker to make a suggestion.
Deadline to submit films for consideration is Friday, May 17, 2019. Email film title and director or a hyperlink to the film to Sean Kelley, Senior Vice President and Director of Interpretation, at [email protected].
To learn more about Hidden Lives Illuminated, visit www.HiddenLives.org.
---
Above: Artist's rendering of Hidden Lives Illuminated using still image from "Last Day of Freedom," directed by Dee Hibbert-Jones and Nomi Talisman.