April 20, 2019, 11:00 am – 12:00 pm
Member Saturday: Meet the Model Makers
Members only.
Join us on the third Saturday of every month for a new members-only program.
Experience Eastern State as only members can, through exclusive tours on the third Saturday of each month at 11:00 am. These unique, members-only events shed light on new historical findings, take you behind the scenes, and much more. Discover our collections, explore our site, illuminate history, and make unexpected connections.
April Member Saturday: Meet the Model Makers
The sprawling grounds of Eastern State span nearly ten acres and encompass an entire city block. Standing inside the cellblocks, with their vaulted ceilings and skylights, is certainly a novel experience. But each year visitors also have the opportunity to examine Eastern State from a different perspective – by viewing three models in Cellblock 1, Cellblock 7, and Center.
Join renowned Model Makers Linda Brenner and Bill Christensen to learn more about how they created these scaled down replicas of Eastern State. Get a glimpse at the research and design process as well as an up close and personal look at some of the patterns, molds, and casts used to produce the models. Then, continue the conversation and visit each of the models on site with Linda and Bill, who will answer any questions about their work.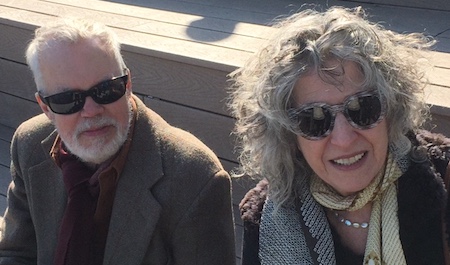 About the Model Makers: Linda and Bill have collaborated to create many architectural models for museum exhibitions at the National Gallery of Art, Philadelphia Museum of Art, Los Angeles Museum of Contemporary Art, and other institutions, which continue to travel internationally. In addition to the Eastern State models, past projects include models for the Louis I. Kahn retrospective and Venturi Scott-Brown retrospective. In addition to model making, Linda (BFA, Sculpture, Rhode Island School of Design) is a sculptor whose work has been exhibited in many venues including Philadelphia International Airport, Perelman Center for Advanced Medicine, and Eastern State Penitentiary where her Ghost Cats are still fondly remembered.
This event is free for all members. Reserve free tickets online at www.EasternState.org/MemberSaturday or call 215-236-5111 x224. Space is limited.
Not a member? Join today! Questions? Email us at [email protected].