August 18, 2018, 11:00 am – 12:00 pm
Member Saturday: The Power of Music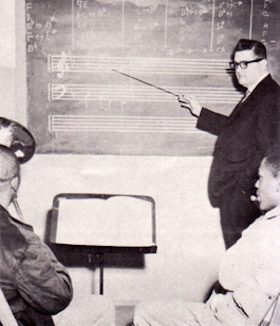 Members only.
Join us on the third Saturday of every month for a new members-only program!
Experience Eastern State as only members can, through exclusive tours on the third Saturday of each month at 11:00 am. These unique, inside looks will showcase new historical findings, take you behind the scenes, and much more. Discover our collections, uncover our site, illuminate history, and make unexpected connections.
August Member Saturday: The Power of Music
The inaugural Member Saturday will explore Eastern State's rich musical history, a story you can't hear anywhere else on site. Find out about the prisoners who were members of Eastern State's band and orchestra, music classes that were offered, an annual radio broadcast, and famous musical guests who visited Eastern State.
This event is free for all members. Reserve tickets online at www.EasternState.org/MemberSaturday or call 215-236-5111 x 224. Space is limited.
Not a member? Join today!
Questions? Email us at [email protected].