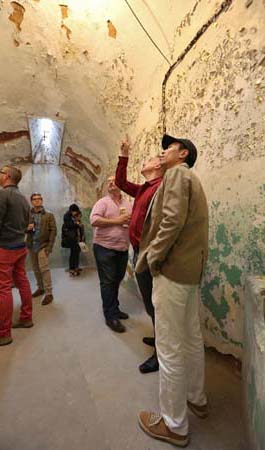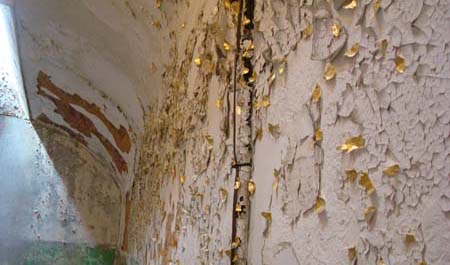 The artist applies new paint chips, coated in gold leaf, to the flaking walls of an existing cell. In the resulting "shimmering constellation," sunlight on the installation may entice the visitor in the same way an inmate may have been forced to concentrate on the walls during solitary confinement. The prison's neglect reveals something surprising and rare underneath.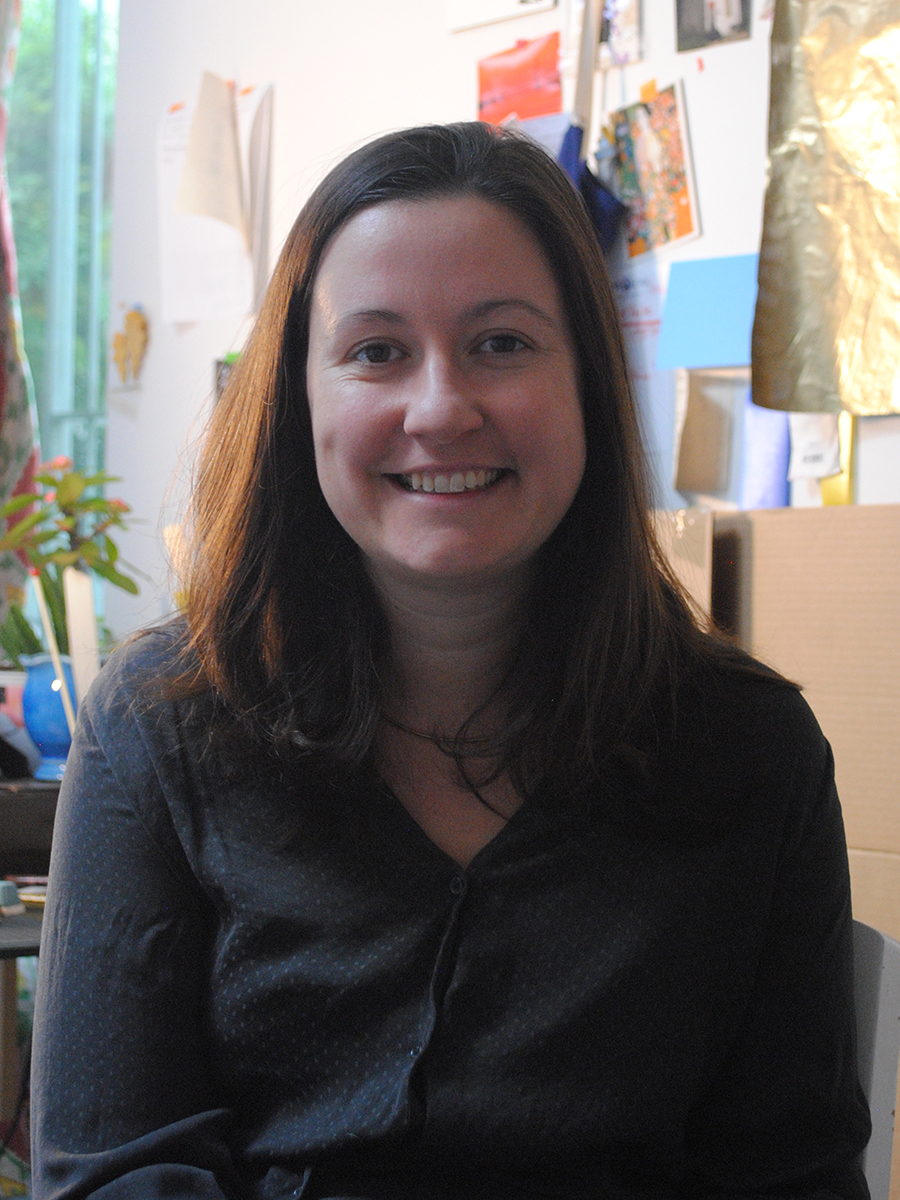 Meet the Artist
Ruth Scott Blackson is a visual artist based in Philadelphia, PA. Her art practice depicts accretions of time - transforming one pre-existing surface into another through repetitive marks of drawing and collage. She has lived and studied in the UK for most of her life, residencies and exhibitions have featured largely in the UK, France and Russia.
In the spring of 2013 she was a recipient of the Hidden City Festival commission in collaboration with The Philadelphia Athenaeum. While in the latter part of 2013 she had her first solo show in Old City, Philadelphia. In 2009 her work was included in the Younger Than Jesus Artist Directory, New Museum, PHAIDON.
She relocated to Philadelphia, USA in 2011 and was a member of artist collective Grizzly Grizzly 2011-2014. She is currently an active member of Delaware Valley Chapter Guild of Bookworkers.
Artist installations are made possible in part by revenue from Eastern State's Halloween fundraiser.
Eastern State also receives state arts funding support through a grant from the Pennsylvania Council on the Arts, a state agency funded by the Commonwealth of Pennsylvania and the National Endowment for the Arts, a federal agency.