During his incarceration, Patrick Cabry drew portraits of the people he met in prison and their loved ones for favors, food, and money. In his installation at Eastern State Penitentiary, he continued this process of creating portraits to bring attention to the challenges people face both while incarcerated and once released. Over the course of 40 hours, the artist drew charcoal and mixed media portraits of approximately 500 visitors.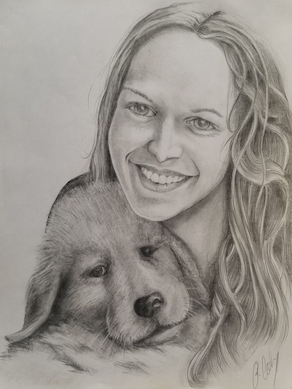 These sketches were placed in sealed envelopes, and visitors were given the option of taking them home or having them mailed to themselves or a loved one. His work was documented on video (below) and an Instagram page. View all the portraits at www.EasternState.org/Cabry.
Meet the Artist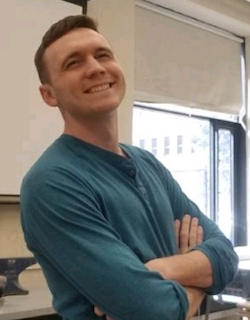 Patrick Cabry is an American mixed-media artist who creates cross-disciplinary works that converge on art and environmental science in sustainability. Cabry received a BFA with a minor in Art History from West Chester University in 2014. In 2017, he graduated with an MFA from the University of the Arts in Philadelphia, where his work took a dramatic shift toward new media, horticultural and scientific experimentation, as well as social issues. Cabry has permanent installations and mixed-media works in numerous public and private collections throughout the greater Philadelphia area and along the East coast. He is an adjunct instructor of the arts at Rutgers University.


Click here for a version of this video with closed captions.

Eastern State receives arts funding support through a grant from the Pennsylvania Council on the Arts, a state agency funded by the Commonwealth of Pennsylvania, and the National Endowment for the Arts, a federal agency. Eastern State's Halloween fundraiser, Halloween Nights, provides additional support.