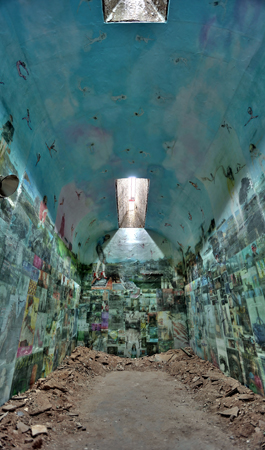 The piece reflects the artist's personal experience while incarcerated in federal prison, where he created a 39-panel surreal landscape on bed sheets and mailed each piece home. His installation at Eastern State will modify this massive image to cover the interior walls of an abandoned cell.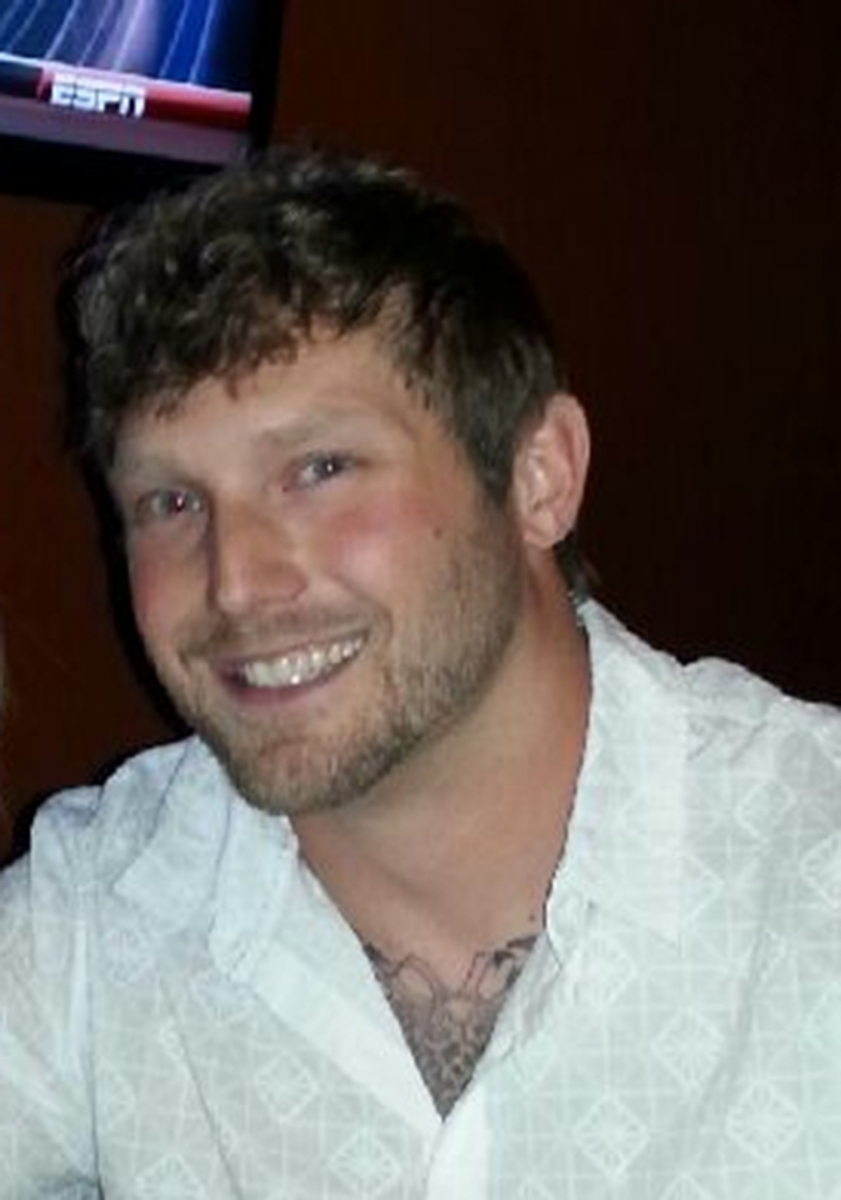 Meet the Artist
Philadelphia-based artist and returning citizen Jesse Krimes holds a BA in Studio Art from Millersville University. In 2009, he was indicted by the U.S. government on non-violent drug charges, labeled a "drug kingpin," and sentenced to a 70-month prison term. While incarcerated, he produced Apokaluptein:16389067, a vast multi-panel work, established prison art programs, and worked collaboratively with fellow inmates.
Krimes' work Purgatory, also created in prison, is included in the exhibition Le bord des mondes at Palais de Tokyo in Paris from February through May 2015. His visual poetry project, Apocrypha:16389067, realized in prison, is published in The New School's MFA Creative Writing Program's LIT Journal, October 2014.
Listen to the Audio Tour Stop 1
Listen to the Audio Tour Stop 2
Artist installations are made possible in part by revenue from Eastern State's Halloween fundraiser, Halloween Nights.
Eastern State also receives state arts funding support through a grant from the Pennsylvania Council on the Arts, a state agency funded by the Commonwealth of Pennsylvania and the National Endowment for the Arts, a federal agency.