The artist draws from his personal experience to create a symbolic burial of an individual struggling with incarceration.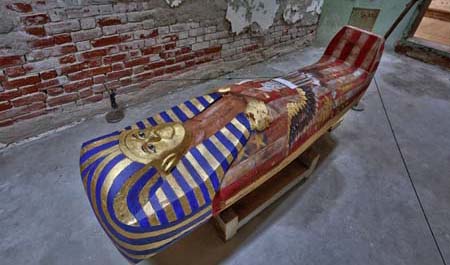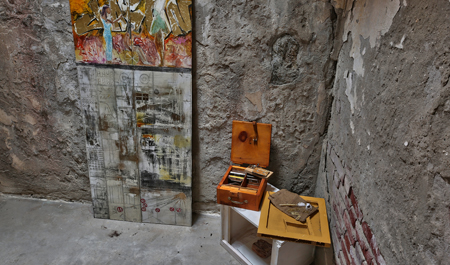 The prisoner's Egyptian burial sarcophagus is covered with an American Flag, a reference to "how this man came to be buried," according to Mr. Owens. The sarcophagus also incorporates the man's belongings, the objects an incarcerated person might wish to bring from prison into the afterlife.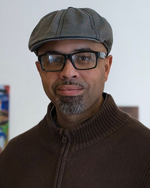 Meet the Artist
Jared Owens is a multidisciplinary artist currently based in Charleston, SC. A New York native, Owens' art career began as a self-taught portrait artist 10 years ago in federal prison. Bored by the monotony of portraiture, Owens turned to the less confined, organic nature of non-objective art, and he currently works in a variety of media, including oil, acrylics, ceramics, wood, and reclaimed materials. Owens' vibrant, layered style shape-shifts and transcends the notion that abstract art cannot be political or socially conscious. In the case of art imitating life, much of Owens' material focuses on dismantling the idea that those whom society disregards never have worth.
Eastern State receives arts funding support through a grant from the Pennsylvania Council on the Arts, a state agency funded by the Commonwealth of Pennsylvania, and the National Endowment for the Arts, a federal agency. Eastern State's Halloween fundraiser provides additional support.