Filmmaker Dehanza Rogers' video projection, commissioned by Eastern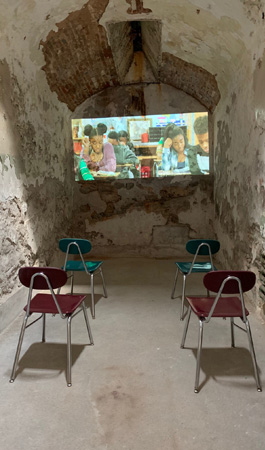 State Penitentiary, explores the criminalization of Black girlhood. We observe the struggles of three Black girls as they navigate authority and policing in the classroom. The filmmaker says her work illustrates, in part, the school to prison pipeline and the sexual abuse to prison pipeline.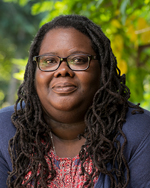 Meet the Artist
Dehanza Rogers is a filmmaker and Assistant Professor in Performing and Media Arts at Cornell University. Her films focus on the intersections of race, gender, and identity. Her most recent work, From Land to Land, a video installation, explores the precarious nature of being undocumented in America. Rogers is currently working on a short form narrative #BlackGirlhood which focuses on the criminalization of Black girlhood in America.
Rogers' research has been supported by The President Council's of Cornell Women, Cornell Humanities Council, and the Cornell Council for the Arts. She is currently a Society for the Humanities Fellow and a member of the CIVIC Media Studies Collaborative. She received her BA in Anthropology at California State University, Northridge in Anthropology with a focus on folklore and refugee youth culture. She pursued her graduate studies at the University of California, Los Angeles' School of Theatre, Film and Television, receiving an MFA in Film Directing and an MFA in Cinematography.
Photo: Sasha Phyars-Burgess
Eastern State receives arts funding support through a grant from the Pennsylvania Council on the Arts, a state agency funded by the Commonwealth of Pennsylvania, and the National Endowment for the Arts, a federal agency. Eastern State's Halloween fundraiser, Halloween Nights, provides additional support.