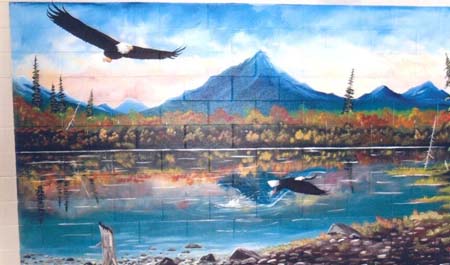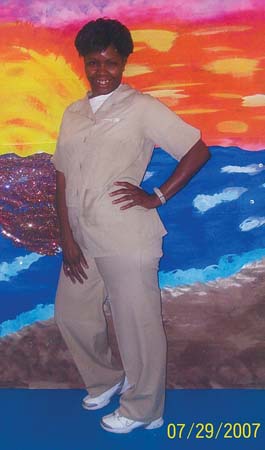 Nearly all prison visitation rooms in the U.S. feature photo backdrops, painted by the inmates themselves, to be used in inmate portraits. The portraits are in most cases sent to family and friends in "the free world." The backdrops, typically painted either on canvas or cinderblock walls, often portray beaches, waterfalls, rainbows, city skylines, and other expansive landscapes. What do these aesthetic choices say about inmates' portrayals of their experiences in prison? What messages are they sending to those on the outside? How are those messages received? What do portrait privileges say about prison officials' attitudes toward incarceration? Adler's Visions of the Free World explores these issues with real visitation room backdrops projected onto Eastern State Penitentiary's cell walls.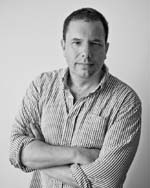 Meet the Artist
Dave Adler is an artist and arts documentary producer. His work has been exhibited at the Athens Biennale and the Clocktower Gallery in New York, and his documentaries have been shown on the BBC and Cinemax. These include the BBC adaptation of his book on Elvis' cuisine, The Burger and the King, as well as a profile of two Russian conceptual artists, The People's Painting. He directed the documentary Mafia NY: Lifestyles of the Rich and Dangerous, which was part of an Arte (France) theme night. Additionally, Dave Adler has written about art for Frieze Magazine and the Financial Times. He was educated at Oxford University and Columbia University. Dave Adler lives in New York City and has lectured on documentary at a women's prison in upstate New York. He has been researching the US prison photography system since 2007.
Eastern State's artist installations receive state arts funding support through a grant from the Pennsylvania Council on the Arts, a state agency funded by the Commonwealth of Pennsylvania, and the National Endowment for the Arts, a federal agency. Additional support was provided by Frank Blood and Nancy Hellebrand Blood, and by Eastern State's Halloween fundraiser.