Artist Benjamin Wills' ongoing correspondence with incarcerated people took a meaningful turn when he first asked one of these individuals to send him a paper airplane. Soon he had dozens of airplanes from prisoners around the country.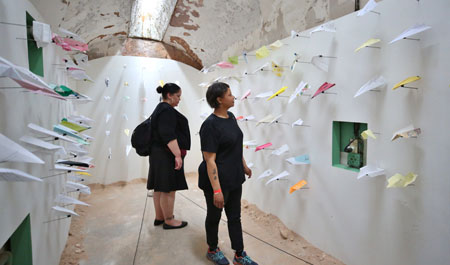 Individually, the airplanes – made from varying materials including commissary lists, drawing paper, and denied appeals – each convey the emotions and expression of its creator. Together, they encourage reflection on a complex and troubling time in American criminal justice. Visitors will be encouraged to write notes to the people who crafted the paper airplanes using postcards provided by the artist.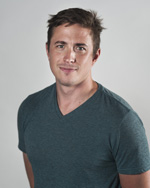 Meet the Artist
Benjamin Wills is an artist based in Kansas City, MO. Using symbols, performances, objects, and installations, Wills has used his time communicating with and acknowledging marginalized populations and researching new ways to tell stories and make marks. His work concentrates on understanding how communication through visual art can be transformative— how creativity feeds from our society. Wills is currently the Catron Visiting Professor of art in Topeka, KS, teaching sculpture and foundations.
Eastern State receives arts funding support through a grant from the Pennsylvania Council on the Arts, a state agency funded by the Commonwealth of Pennsylvania, and the National Endowment for the Arts, a federal agency. Eastern State's Halloween fundraiser provides additional support.