Through a multi-channel sound and architectural installation, the artist explores the story of David Lee Powell and the musical score he composed while incarcerated on death row.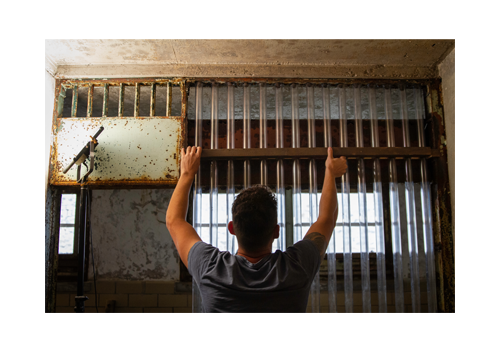 David composed a variation of an 18th century musical score, an incredible feat for someone with no access to instruments or any musical training. The score was played in the courtroom during his trial and resurfaced after his execution in 2010.
Prior to his execution, David served 32 years on death row for the murder of police officer Ralph Ablanedo. He graduated high school as valedictorian at 16 years old and was an honor student at the University of Texas, but faced severe mental health issues at the time of the murder.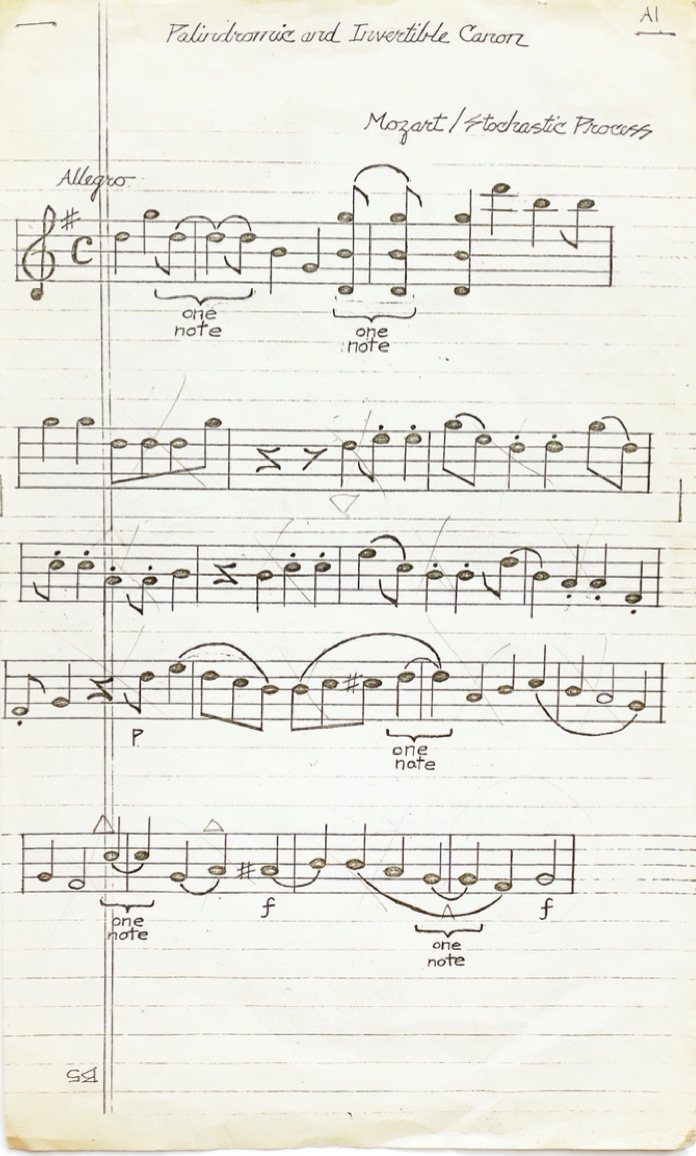 The installation is located inside Cellblock 15, also known as Death Row. Copies of the score are available, so visitors can take the piece home to play and share with others.
Meet the Artist
Mark Menjivar is a San Antonio based artist and Associate Professor in the School of Art and Design at Texas State University. His work explores diverse subjects through photography, archives, oral history and participatory project structures. He holds a BA in Social Work from Baylor University and an MFA in Social Practice from Portland State University.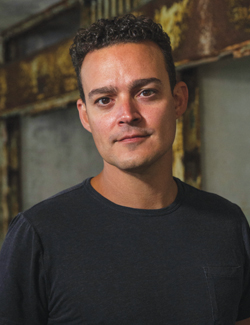 Mark has engaged in projects at venues including the Rothko Chapel, the Bemis Center for Contemporary Art, The Houston Center for Photography, The San Antonio Museum of Art, The Puerto Rican Museum of Art and Culture, Blue Star Contemporary Art Museum and the Krannert Art Museum. Mark is the artist-in-residence with the Texas After Violence Project, a community-based archive and documentary project cultivating deeper understandings of the impacts of state-sanctioned violence on individuals, families, and communities. He was also named a 2019 Mid-America Arts Alliance Interchange Fellow.
Haga clic aquí para escuchar en español.
Eastern State receives arts funding support through a grant from the Pennsylvania Council on the Arts, a state agency funded by the Commonwealth of Pennsylvania, and the National Endowment for the Arts, a federal agency. Additional support provided by the Philadelphia Cultural Fund, Texas After Violence Project, and Eastern State's Halloween fundraiser, Halloween Nights at Eastern State Penitentiary.