September 15, 2017, 8:00 pm – 10:00 pm
Secret Cinema
$10 online, $12 at the door.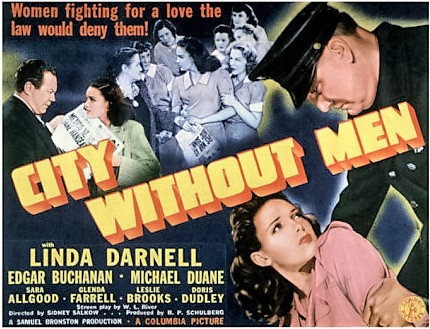 The Secret Cinema will project a prison-themed film, titled "City Without Men." The little-seen 1943 drama has the usual quota of prison action, yet differs in that it focuses not on the convicts, but on the difficulties faced by the women they left behind. This group of hard-bitten wives and girlfriends (and one mother) live together, uneasily, in a boarding home across the street from the state penitentiary -- to be closer to the men they love and desperately miss. The film, which stars Linda Darnell, includes a great cast of character players, most notably Edgar Buchanan (Uncle Joe on TV's "Petticoat Junction") and Margaret Hamilton (Wicked Witch in "The Wizard of Oz").The program will also include surprise short subjects. There will be one complete show, starting at 8:00 pm.
Doors open at 7:00 pm; film begins at 8:00 pm. Seats are limited. Tickets are available online or at the door, subject to availability.