September 7, 2018, 8:00 pm – 10:00 pm
Secret Cinema
$10 online, $13 at the door.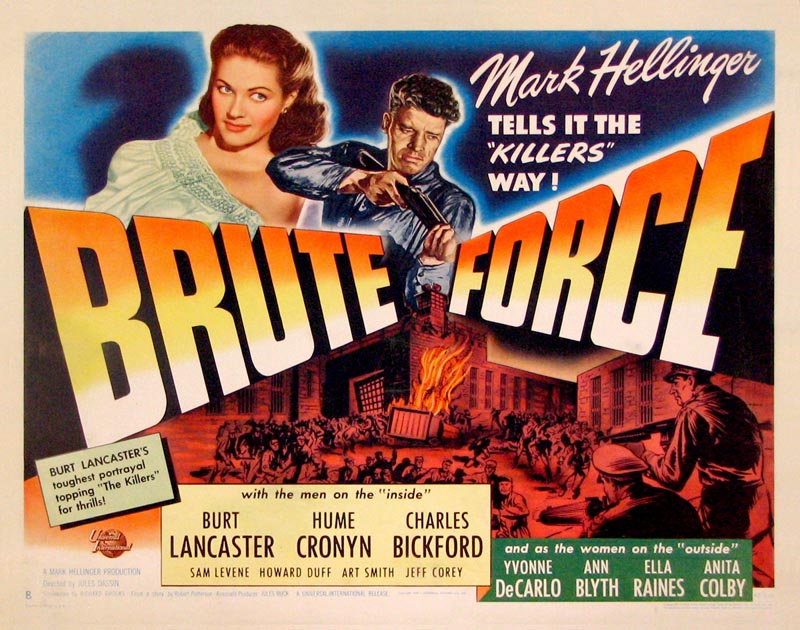 The Secret Cinema will project a prison-themed film, titled "Brute Force." This, the most violent film of the 1940s, set a new standard of brutality in the filmed depiction of prison life. Burt Lancaster stars as the surly leader of inmates who plot to escape from sadistic guard captain Hume Cronyn. To a taut script (written by Philadelphia-born Richard Brooks), director Dassin adds a classical film noir atmosphere of despair and claustrophobia. Miklos Rozsa provides the memorable musical score. The cast also includes Yvonne DeCarlo, Charles Bickford, Howard Duff and Sir Lancelot, a Jamaican Calypso singer who also appears in several Val Lewton productions. There will be one complete show, starting at 8:00 pm.
Doors open at 7:00 pm; film begins at 8:00 pm. Seats are limited. Tickets are available online or at the door, subject to availability.