December 21, 2022 – January 4, 2023
Pop-Up Museum | Segregated Cellblocks: Race and Change at Eastern State
Included with admission.
The archives of Eastern State Penitentiary are packed with historic treasures that the public rarely sees. Thousands of artifacts are numbered and tucked carefully into museum-grade storage in the site's administrative offices. Visitors often see photographs of these treasures, but the building's lack of museum-quality climate control makes it impossible to exhibit the artifacts year-round.
For a limited time only, Eastern State presents Pop-Up Museum. This year's Pop-Up Museum features items selected by guest curator Adrienne G. Whaley and explores the theme of race and segregation at Eastern State Penitentiary. Featured artifacts will include mugshot books and Bertillon intake cards, a silver collar pin (badge) worn by an Eastern State guard, and a copy of The Autobiography of Malcolm X recovered inside the penitentiary.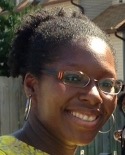 Adrienne G. Whaley (Guest Curator) is an educator and history-lover who currently serves as Director of Education and Community Engagement at the Museum of the American Revolution. Adrienne earned her Bachelor's degree in African American Studies from Harvard University and her Master's in Education from the University of Pennsylvania. She has worked in both art and history museums, including the Museum of Modern Art (New York), the African American Museum in Philadelphia, and the Smithsonian's Anacostia Community Museum, and loves the potential for objects, artifacts and primary source documents to enrich student learning experiences.
She carries her love of history and for uncovering the stories of common people into her spare time as an avid genealogist researching her own family history and as Programming Chair and former President of Philadelphia's African American Genealogy Group. As both a museum educator and as a genealogist, she has presented on television and in workshops and conferences both locally and nationally.