February 18, 2023, 11:00 am – 12:00 pm
Member Saturday: Breaking Barriers | How Women Saved Eastern State
Members only. Registration required. Hybrid.
Women have played an integral role in the preservation of Eastern State Penitentiary since the 1980s—from replacing deteriorating roofs to reopening historic cellblocks and even mentoring the next generation of women entering the trades through our Preservation Trades Center.
In the lead up to Women's History Month, come to Eastern State, or tune in via Zoom, to join a panel discussion featuring some of the women who have preserved Eastern State's historic architecture over the past 35 years. Bring questions for our knowledgeable crew and discover the challenges and triumphs of working in the preservation trades.
This event is free for all members. Reserve free tickets online or call 215-236-5111 x224.
Not a Member? Join today!
Questions? Email us at [email protected]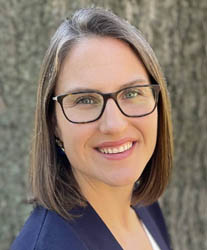 Melanie Rodbart brings over 20 years of experience as a structural engineer and has worked on dozens of projects involving the stabilization and rehabilitation of existing buildings. Her portfolio includes a number of National Historic Landmarks as well as historically designated sites throughout Pennsylvania, New Jersey, and Virginia. Melanie earned her Bachelor's degree in Civil Engineering from Bucknell University and her Master's degree in Civil Engineering from Drexel University and is a Professional Engineer in PA, NJ, DE, VA, and MD. Melanie co-founded J&M Preservation Studio, a certified Women's Business Enterprise (WBE), which offers professional architectural and engineering services in historic and existing buildings to a diverse array of clients.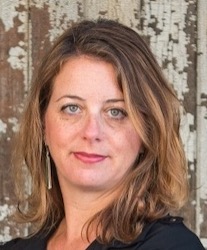 Jessica H. Senker, AIA is a registered architect who has focused on historic preservation for two decades. As the former Vice President of S. Harris Ltd., and in her present role as a founding principal of the WBE firm J&M Preservation Studio, Jessica has managed restoration projects from the planning phase through design and construction administration. Ms. Senker has overseen several multi-million-dollar construction and stabilization projects at Eastern State Penitentiary. She is a certified Conservation Assessment Program (CAP) Assessor, which aims to support museums in identifying and prioritizing building issues relative to their housing of art and artifacts. She holds a Master of Science in Historic Preservation from the University of Pennsylvania and a Bachelor of Fine Arts from the University of the Arts.