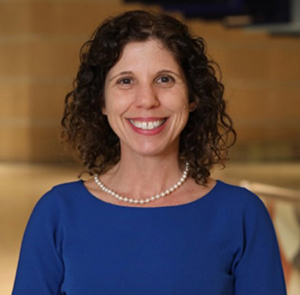 Kerry Sautner
President & CEO
Eastern State Penitentiary Historic Site, Inc.
Dr. Kerry Sautner, Ed.D., is the president and chief executive officer of Eastern State Penitentiary Historic Site, a museum interpreting the legacy of American criminal justice reform from the site of the world's first penitentiary. The facility pioneered the large-scale use of solitary confinement in the early 19th century and housed approximately 85,000 people during its 142 years of operation. Today, Eastern State Penitentiary attracts hundreds of thousands of guests from around the world each year to explore the site's fascinating past and contemplate some of the most critical issues facing our nation. Its innovative public history program draws connections to contemporary justice reform through an approach that values multiple perspectives, amplifies marginalized voices, and respects a broad range of visitors' interests and learning styles.
In her previous role as the Chief Learning Officer at the National Constitution Center, Dr. Sautner was promoted to drive national civic education efforts and oversaw all aspects of the Center's visitor experience and educational programming. Before joining the staff at the National Constitution Center in 2005, she worked on program development at the Franklin Institute, and has served as an adjunct professor at Drexel University and the University of Pennsylvania.
Dr. Sautner obtained her doctorate in education leadership and management from Drexel University with a focus on creativity and innovation within educational facilities. She earned her master's degree in education from Drexel University, and a bachelor's degree in biology and marine science from Rutgers University.
She is the vice president of the school board of the Lower Merion School District and serves as a member of the Forum of Executive Women, on the American Bar Association Cornerstones Commission, and as treasurer of the board of National History Day Philly. Her academic writings have appeared in the Journal of Museum Education.