Most of what the average person knows about prison life comes from pop culture: literature, history, news and most importantly from television and film. When visiting historic sites such as the Eastern State Penitentiary, one easily recognizes the visual landscape so often depicted in popular movies, as well as imagining the personal and private narratives dramatically rendered on screen. The prison film genre tends to glorify, romanticize or even trivialize the harsh realities of prison life. Even the more realistic depictions of imprisonment merely accentuate the difference between good and bad. After numerous heartbreaking struggles, the story inevitably ends with the release of the wrongly convicted. Goodness prevails over evil. An idealized version of events.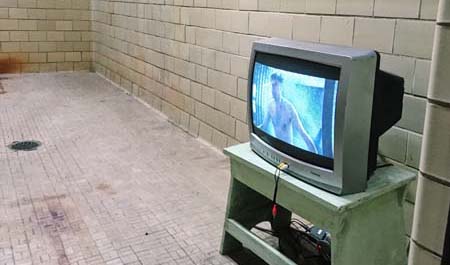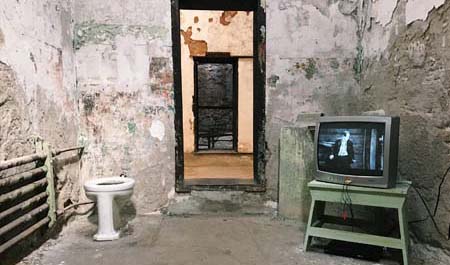 The piece challenges this notion of prison life. Three televisions are placed in three different locations at the Eastern State Penitentiary: a prisoner's cell, a hallway and a shower room. On each television excerpts from over seven decades of prison film history are screened. The excerpts are chosen to relate specifically to the setting in which the television is placed.
The title I always wanted to go to Paris, France is a quote taken from one of the film excerpts screened in the prisoner's cell. This yearning for another place and situation realized through cinema alludes to a sense of hopelessness and a desire for escape. Unlike the illusionary depiction of prison life apparent in pop culture and film, actual incarceration can only be entirely understood by those who have themselves lived through it.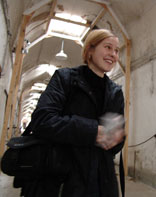 Meet the Artist
Alexa Hoyer is a German artist who received an MFA in sculpture from the Tyler School of Art, where she was awarded a University Fellowship. She currently resides in New York City.
Additional funding for this installation was provided by Temple University, Graduate School.