Visiting Uncle Andy at Atascadero State Hospital (a maximum-security forensic facility), 1981
The artist looks back on a childhood visit with her Uncle Andy* that took place following his confinement to California's Atascadero State Hospital as a "Mentally Disordered Sex Offender."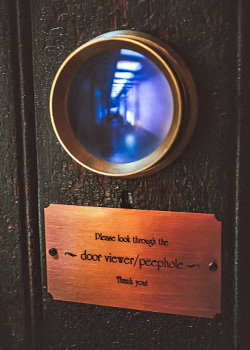 Through a collection of artifacts and a series of three dioramas, E.D. Taylor explores the murky nature of memory, and the way crime impacts victims, perpetrators and family members.
On June 20, 1980, Andy — a seventh-grade teacher — was involuntarily committed to Atascadero State Hospital, an all-male psychiatric institution. He served seven years there for sexually assaulting at least two pre-pubescent boys who attended the K-12 school where he worked.
The artist and her family visited Andy at Atascadero first in 1981 and again in 1983. Weaving her and her family's fragmented memories together with facts gleaned from court documents, E.D. Taylor explores the ripple effect engendered by one person's harmful actions. She also muses on the power of forgiveness.
* Not his real name.
Meet the Artist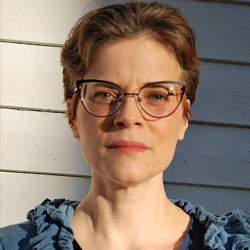 E.D. Taylor's mixed-media work has been exhibited across the United States and in Montreal.
She says, "It started when I was 3 years old and allowed to look through a coffee table book of Michelangelo's sculpture and paintings. From then on, making art became a serious thing for me, up to and including clandestine crayon scribblings on my parents' freshly painted walls. Having ultimately earned a Master of Fine Arts from Rhode Island School of Design, I keep at it."
Project Team: Jim Swonger, Technical, Fabrication, & Design Consultant; Michael Beers & Autumn Sabin, Fabricators; Helen Taylor, Research Assistant.

Eastern State receives arts funding support through a grant from the Pennsylvania Council on the Arts, a state agency funded by the Commonwealth of Pennsylvania, and the National Endowment for the Arts, a federal agency. Additional support provided by Eastern State's Halloween fundraiser, Halloween Nights at Eastern State Penitentiary.