December 17, 2022, 11:00 am – 12:00 pm
Member Saturday: The Future of Prison Museums | A Virtual Tour of Sing Sing
Members only. Registration required. Virtual.
Sing Sing Correctional Facility is an active, maximum-security prison with a complex history spanning nearly 200 years. Now, plans for the prison's future are taking shape, a future in which Sing Sing will be both an active prison and, in part, a museum. The Sing Sing Prison Museum and Center for Criminal Justice will one day occupy space both inside and outside prison grounds, illustrating that we are all responsible for bridging the divide in our knowledge of prison systems.
Join Executive Director of the future Sing Sing Prison Museum, Brent Glass, for an in-depth look at an emerging voice in the world of criminal justice reform and prison museums. Discover the complicated history of Sing Sing, the innovative plan to operate a museum in and around an active prison, and the museum's mission to deliver new ways of understanding a fairer future.
This event is free for all members. Reserve free tickets online or call 215-236-5111 x224.
Not a Member? Join today!
Questions? Email us at [email protected]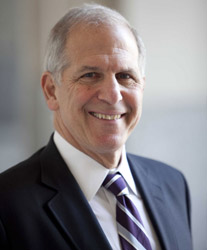 Brent D. Glass is Director Emeritus of the Smithsonian's National Museum of American History, the world's largest museum devoted to telling the story of America. A national leader in the preservation, interpretation, and promotion of history, Glass is a public historian who today provides management and consulting services to museums, historical organizations, and cultural institutions throughout the United States and in other countries. His most recent book, 50 Great American Places (Simon and Schuster, 2016) explores the power of essential historic sites and how they illuminate core themes in American history. Since 2011, Glass has served as a senior advisor to more than 70 cultural and educational institutions including the Presidio Trust in San Francisco, the Abraham Lincoln Presidential Library Foundation in Illinois, the DeVos Institute for Arts Management at the Kennedy Center and University of Maryland, the Diplomacy Center in Washington, DC and Alexander Hamilton's First Bank and Drexel University in Philadelphia. He is currently working with several museums under development and serves as Executive Director of the Sing Sing Prison Museum in Ossining, New York.