COMING SOON:
Hidden Lives Illuminated
Animated films by currently-incarcerated artists
projected onto Eastern State Penitentiary
August 15 - September 12, 2019
There is a common observation among people who live and work in prisons: "The walls don't just keep the prisoners in... They keep the public out." Eastern State Penitentiary's Hidden Lives Illuminated will bring the often invisible stories of people living in prisons to light against the backdrop of the penitentiary's 30-foot-high stone walls.
Hidden Lives Illuminated offers a rare look into daily life inside America's correctional system through newly commissioned, animated short films created by currently-incarcerated artists. The films will be projected onto Eastern State's façade each night for one month, spotlighting the prisoners' joy, rage, boredom, heartbreak, or dreams.
Screenings will be free and open to the public. Each screening will feature five films that address a common theme. This theme, and the films featured, will change weekly. A total of twenty films will be shown throughout the month. A screening schedule will be announced soon.
Concurrent programs hosted by community ambassadors every evening will provide an opportunity to reflect on the films and discuss related social and criminal justice issues. The project will culminate in a one-night festival during which all twenty films will be screened on Eastern State's façade while a documentary about the artists plays inside the historic site's cellblocks.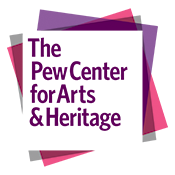 Hidden Lives Illuminated has been supported by The Pew Center for Arts & Heritage.