← Return to Screening Schedule
Week 4: Restorative Justice
Schedule for Tues. Sept. 10
Original Hidden Lives Illuminated Films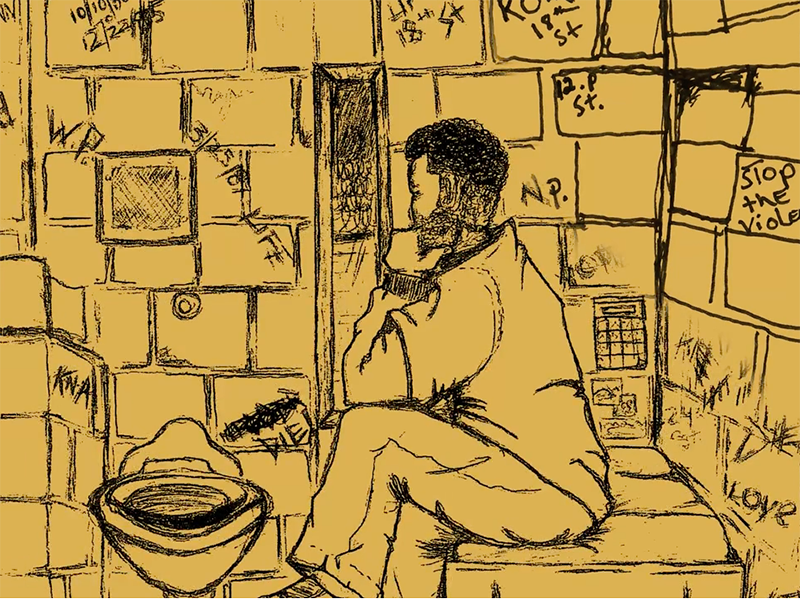 Jerome L.
Justice
Reflecting on dysfunctional communities and growing up in prison, the filmmaker considers what he has learned and how best to lead others from the dark into the light.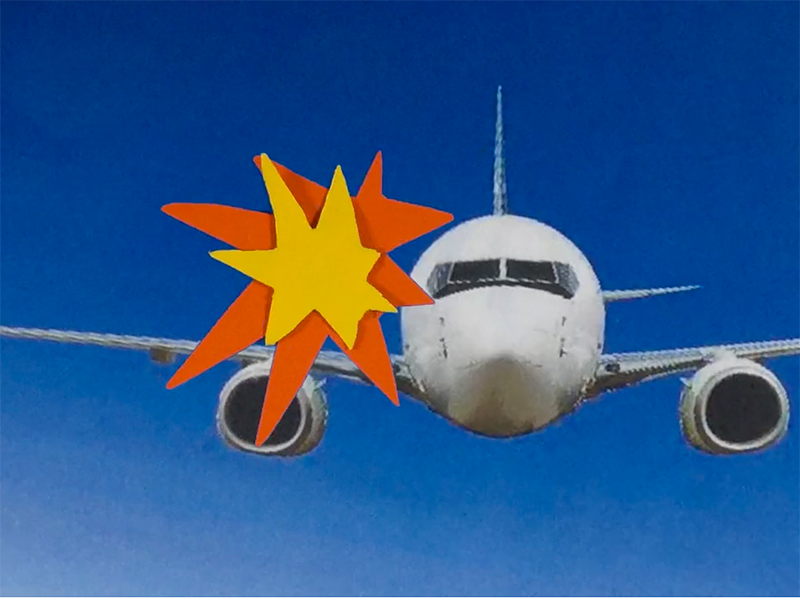 Donyea P.
Big Boy Shoes
The young filmmaker looks back on his life and forward to a better future for us all. "It's time to put on those big boy shoes."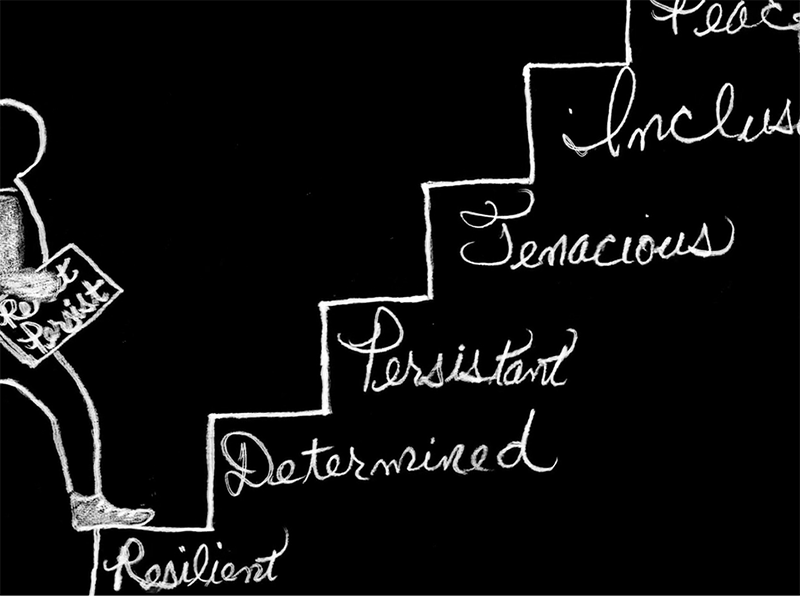 Ezra B.
Phoenix
After a life behind bars, the filmmaker reflects on the cultivation of wisdom and the strength to overcome. "I am the phoenix."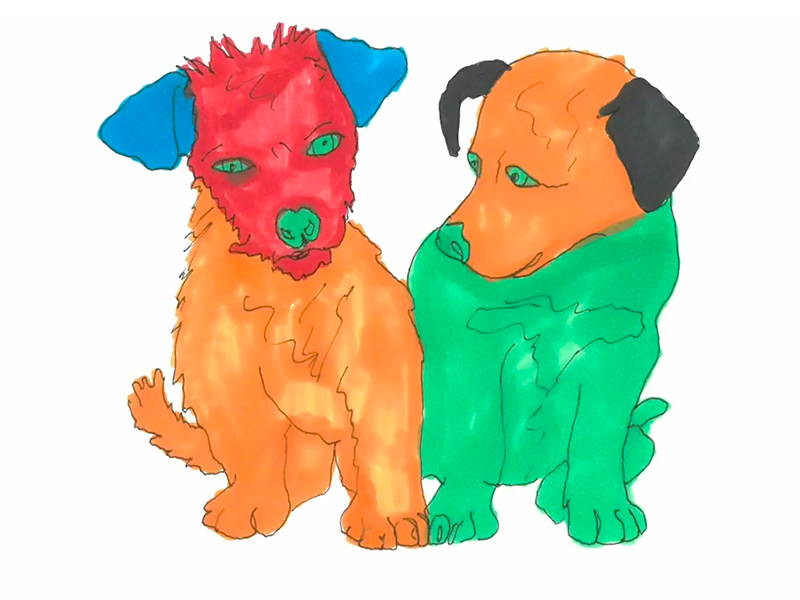 Joseph S.
Furever Homes
As the filmmaker says, "Sometimes you save the dog. Sometimes the dog saves you."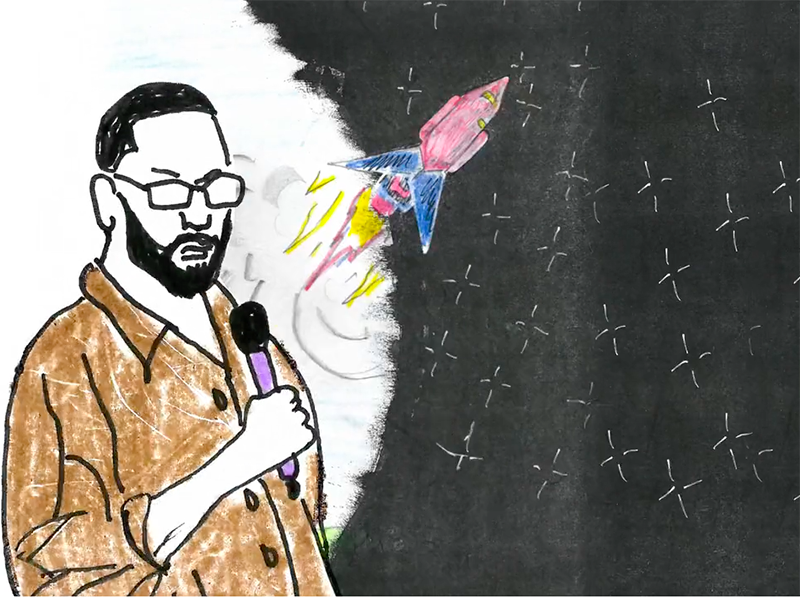 Michael L.
We Can If We Want To
The filmmaker looks at the chaos of the world from behind bars and suggests it's time for change. We can make a better world if we want to.
Guest Films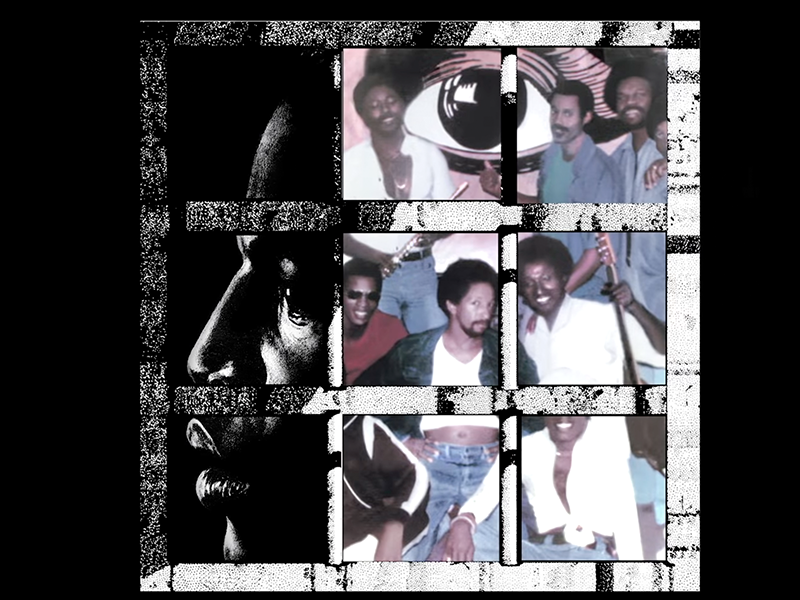 The Edge of Daybreak
Edge of Daybreak's members, James Carrington, Jamal Jaha Nubi, Cornelius Cade, Harry Coleman, and McEvoy Robinson, met in Powhatan Correctional Center in Virginia. They recorded their 1979 album Eyes of Love during a strict five-hour window inside the facility. The record became an improbable soul music sensation.
Watch the film here.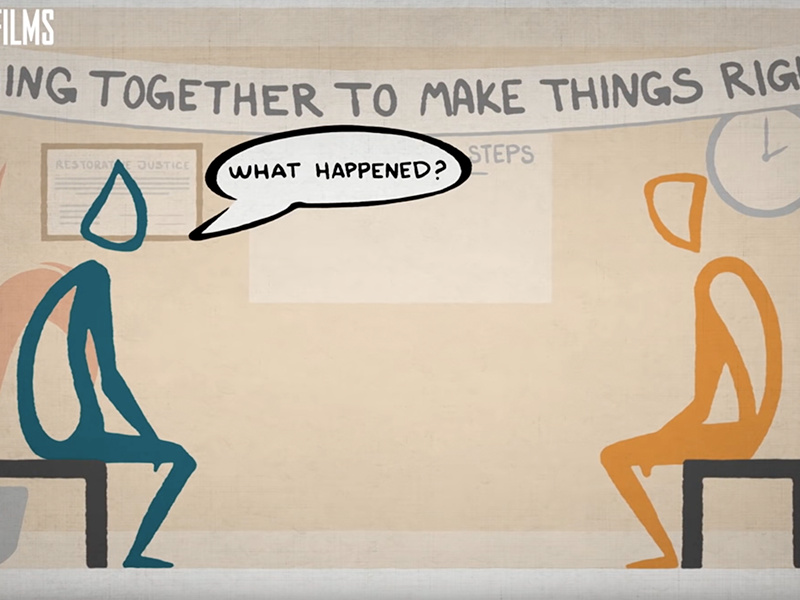 Restorative Justice: Why Do We Need It?
The film looks at concrete ways to bring the needs of crime survivors into the process of rehabilitating those who commit crimes in order to create a safer society for everyone. Produced by Brave New Films and narrated by Danielle Sered of Common Justice.
Watch the film here.
This Evening's Programs
7:00 – 9:45 pm: Write the Filmmakers
Share your thoughts with the filmmakers! Postcards and pens will be available every night during Hidden Lives Illuminated. Write your note to the artists and drop it in the mailbox provided. We'll take care of delivering your message.
7:00 – 9:00 pm: Coffee with a Commissioner
Enjoy coffee and conversation with Philadelphia Commissioner of Prisons Blanche Carney.
7:00 – 9:45 pm: School Supply Drive
Join us in donating to the Hidden Lives Illuminated School Supplies Drive! These much needed supplies will go to children who have an incarcerated parent at SCI Chester or Riverside Correctional Facility. Donations will be collected at the Hidden Lives Illuminated Event Hub at OCF Coffee House, 2100 Fairmount Avenue from 7:00 – 9:45 pm, August 29 through September 11. Please donate one or more of these new, unused school supply items:
Pencils
Pens
Markers
Crayons
Glue Sticks
Scissors
Pencil Cases
Notebooks
Backpacks
Folders
Feminine Hygiene Products
If you have any questions, please contact Damon McCool at [email protected] or at (215) 236-5111 x243. Thank you for your support!
These events (as with all events during Hidden Lives Illuminated) are free and open to the public. No reservations required. Appropriate for all ages.