Eastern State has faced unprecedented challenges this year, and we met them head-on with a spirit of innovation. Still, moments of normalcy and hope do not obscure the fundamental truth.
We need your help now more than ever. Donate today!
This year has forced many difficult decisions – from drastically reducing our hours and capacity to suspending Terror Behind the Walls, which supported more than half of our operating budget. Things look different at Eastern State this fall.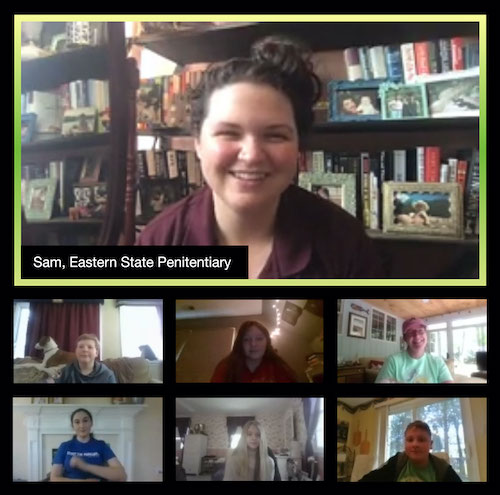 A deep commitment to our mission pushed us forward. With Terror Behind the Walls paused, we launched successful Night Tours. To replace in-person school trips, we now offer virtual group tours. Still, our work is only possible with your help. Our Board of Directors have pledged to match all gifts that we receive through December 31, 2020 up to $25,000. Make a gift today and double your impact!
Plus, don't forget -- thanks to the CARES Act legislation Congress passed earlier this year, donors like you might be eligible for additional tax deduction benefits in 2020. Learn more here. We hope that you'll visit us soon and bring your friends! We also hope that, if you're able, you'll make a gift today, so we can sustain our work for many years to come.