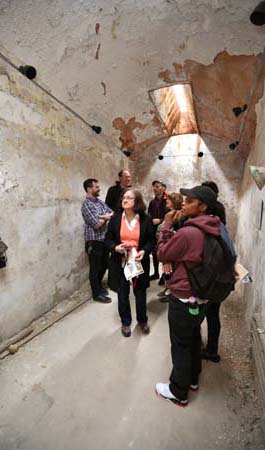 The artist asked incarcerated men and women from throughout the United States, "If you could sing one song, and have that song heard, what would it be?" Her recordings are played inside a cell at Eastern State. In the resulting "choir," triggered by the visitor's arrival, these voices are layered, escalating, colliding, and eventually grow overwhelming.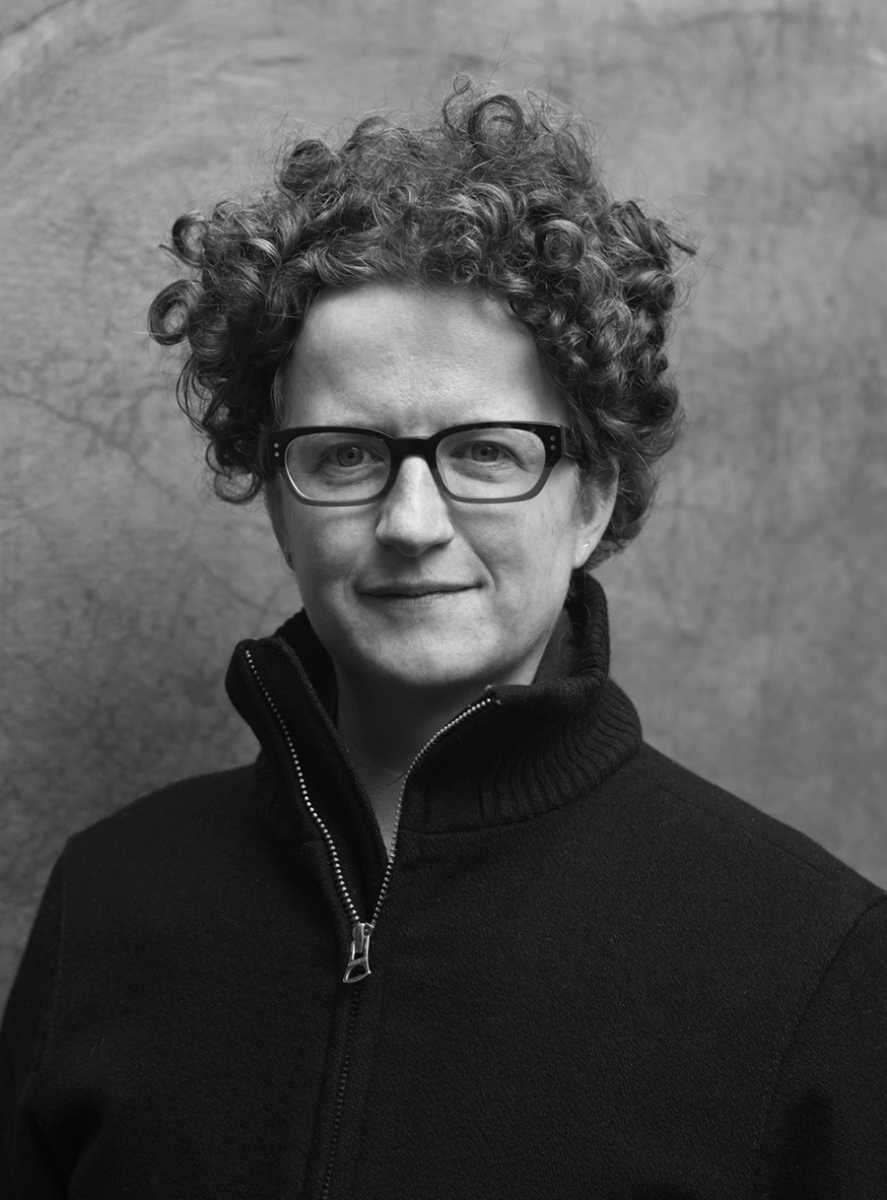 Meet the Artist
Jess Perlitz is a sculptor whose work functions like absurd weapons, considering the symbolic and cultivating engagement to think about voice and address hope. She received an MFA from Tyler School of Art, BA from Bard College and a bit of clown training from the Manitoulin Center for Creation and Performance. Jess has exhibited at venues such as Arlington Arts Center (Arlington, VA), Cue Arts Foundation (NY, NY), the Canadian Sculpture Centre (Toronto, Ontario) and ICA (Philadelphia, PA). She has been the recipient of awards that include the Joan Mitchell Foundation MFA Award and Socrates Sculpture Park Emerging Artist Fellowship, and has participated in residencies such as Key West Studios and the Arctic Circle Residency. Jess Perlitz was born in Toronto, Canada and currently lives is Portland, Oregon where she is an Assistant Professor of Art and the Head of Sculpture at Lewis & Clark College.
Photo: Jess Perlitz
Artist installations are made possible in part by revenue from Eastern State's Halloween fundraiser, Halloween Nights.
Eastern State also receives state arts funding support through a grant from the Pennsylvania Council on the Arts, a state agency funded by the Commonwealth of Pennsylvania and the National Endowment for the Arts, a federal agency.