These 50 portraits represent individuals murdered by men and women who would eventually be sent to Eastern State Penitentiary.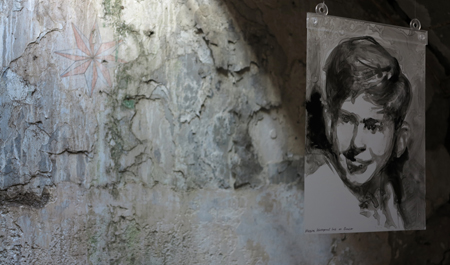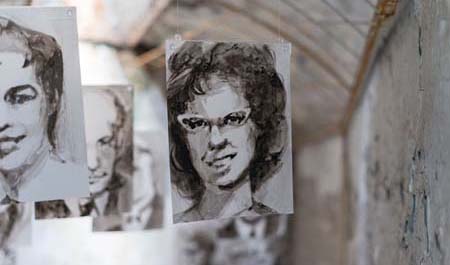 The stories of victims are rarely told in the institutional history or in tour and exhibit content at Eastern State today. Ms. Stockton Moore intends to create a more complete picture of the men and women imprisoned here, and the consequences of their actions.
The artist could only find images of a small number of victims. The murder victims absent here reflect an invisibility of the poor and racial minorities in the documentation of violent crime.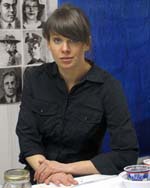 Meet the Artist
Cindy is a Philadelphia-based painter whose shows include "Toward Futility" at Artspace Liberti (Philadelphia), "An Island Now Peopled" at Chashama Chelsea Project Space (New York), and "Water/Line" at The Center for Contemporary Art (Bedminster, NJ). She is a part of the artist-curatorial team behind Grizzly Grizzly gallery.


Artist installations are made possible in part by revenue from Eastern State's Halloween fundraiser, Halloween Nights.
Eastern State also receives state arts funding support through a grant from the Pennsylvania Council on the Arts, a state agency funded by the Commonwealth of Pennsylvania and the National Endowment for the Arts, a federal agency.